Combat Handguns December 2004
Column by Steven Dick
"Just Knivs - New Doug Ritter RSK Mk1" by Steven Dick was published in Combat Handguns, December 2004 issue. Copyright © 200r by Harris Publications - All rights reserved. Republished here with permission.

Steven Dick is editor of Tactical Knives, an authority on knives of all sorts and knife designer himself and the knife columnist for Combat Handguns.
(Each page below is approximately 80 - 200 KB)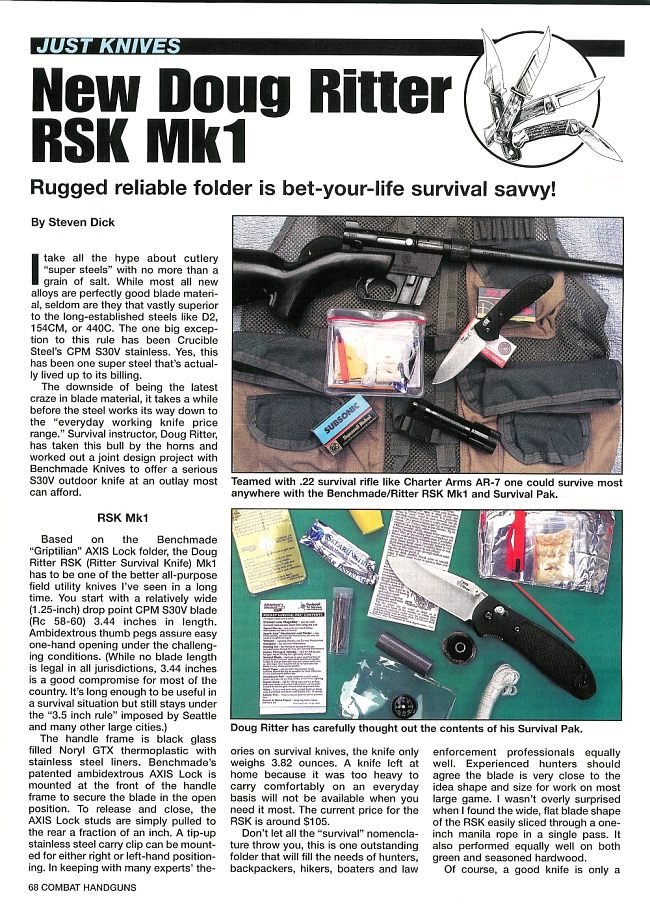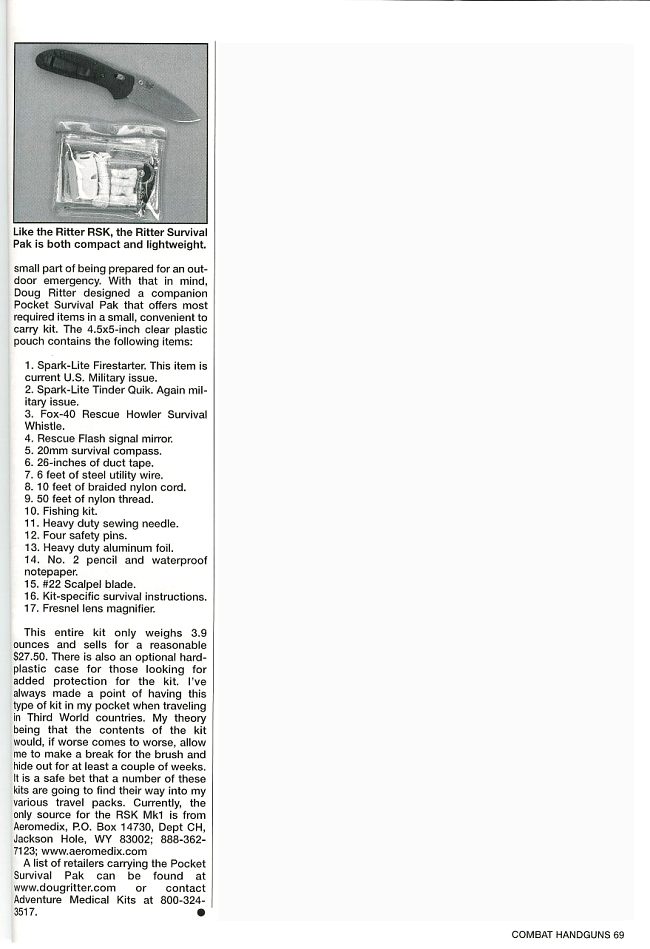 NOTE: The "optional hard-plastic case" mentioned in the article is exlusively included with the Pocket Survival Pak when purchased from Aeromedix.com
---
---
Email Doug Ritter
URL: http://www.DougRitter.com/ch_dec04.htm
First Published on www.DougRitter.com: July 27, 2005


Doug Ritter and the Doug Ritter logo are trademarks of Doug Ritter, LLC
© 2004 by Harris Publications and © 2005 Douglas S. Ritter - All rights reserved
Check our Copyright Information page for additional information.
Read our
Privacy Policy